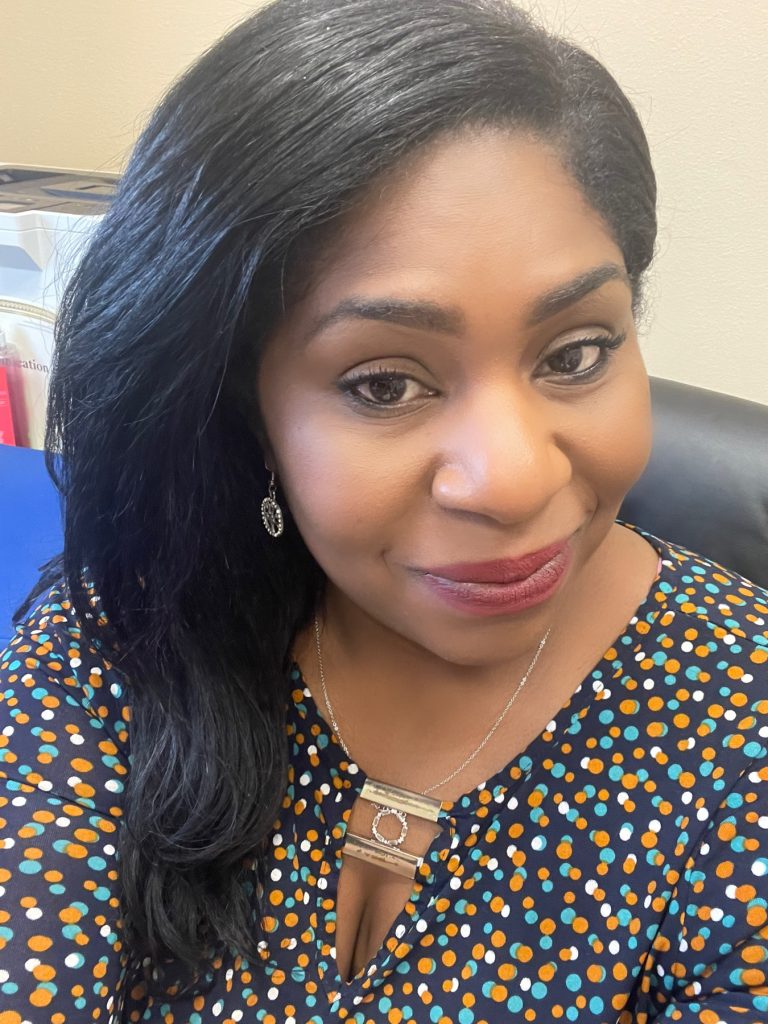 Master Trainer Aleasa Roberts has been with DATCS for 6 years. She is originally from Houston, TX where she earned her Bachelor's Degree in Psychology from Texas Southern University. Aleasa has a strong background working in mental health and chemical dependency.
Aleasa started at DATCS in 2017 as a professional collector in our Longview Office. She has also worked in our Customer Service Department and held the title of School Coordinator for several years. Aleasa holds over 30 collector certifications, but she became a certified Master Trainer in April 2021! To achieve this certification, she completed over 100 specimen collections, demonstrated expert understanding of DOT drug and alcohol and HHS specimen collection requirements, and passed the CPCT examination. She manages out of our Shreveport office, but is in our corporate office often.
When she's not busy being an awesome employee, Aleasa spends her free time being an amazing cheer/football mom to her 8-year old daughter and 9-year old son. She also enjoys reading about psychology, working out, and shopping way too much!
An "anonymous" employee's comments about Aleasa: "Aleasa is one of the sweetest and hardest working ladies that I have had the good fortune to not only know, but also work with. She is truly an amazing and beautiful soul that is always willing to help anyone in need. Aleasa is also great at reminding me to 'adjust my glasses' to help keep me out of trouble!"